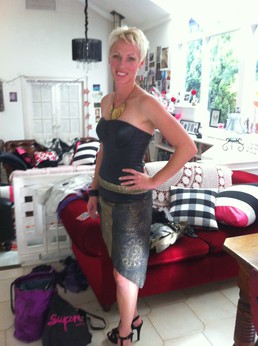 ---
CHARLOTTE BRUHN (STAAEL)
Resume
Objective:
To be successful both in the workplace and in life.
I believe strongly in the value of hard work and honesty.
One of the greatest assets I possess is my
independent and creative thinking ability that has allowed me to succeed in my
work and studies.

Further, and equally
important, I have the ability to function effectively as a team player as
well as individually whenever needed.
Education
2013 Cert IV in Applied fashion Design – Challenger TAFE WA, Australia
2009 Certificate II in retail operation Swinburne university of technology Australia
2007 Senior First Aid, QLD Australia
2005 Commercial Floristry, QLD Floristry school of Australia

2004 HG Selandia, Slagelse Denmark
2001 Certificate II Dressmaker/Applied Fashion
Design, Denmark

2001 Certificate II Hairdresser, Denmark

2000 Continuation
High School, Denmark

1999 Primary school, Denmark
Fashion work and Retail
2013 Perth Fashion Festival volunteer 40 hr. Backstage dresser.
2008-2010 Australia Post, Darwin Australia
-Retail, passport interviews, money transfer , large cash handling.
2006-2008 manager at Giant Bottleshop, Queensland Australia
2006 Florist, Tugun Australia
2003 Retail assistant "Inspiration " Slagelse, Denmark